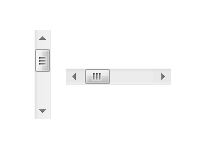 The NOV ScrollBar supports both horizontal and vertical orientations.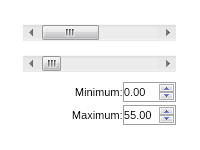 Control the minimum and maximum values of the ScrollBars.
Control the ScrollBar Small Change (when clicking on the scrollbar arrows) and Large Change (when clicking inside the scrollbar shaft).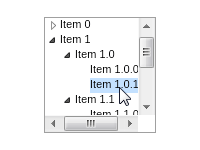 Typically when you want to show large content in a smaller area you will not need to manually measure the content, configure and attach scrollbars to it.

NOV makes this much more easier – simply place the content in a scroll content element. It automatically measures the content and configures and attaches scrollbars to it if necessary. All you have to do is to place the content in a scroll content element.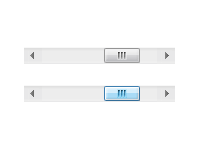 NOV ScrollBar widget is styled with CSS. NOV initially comes with the following themes: Windows 8, Windows 7, Windows XP Blue, Windows Classic (with all color scheme variations) and Mac Lion.