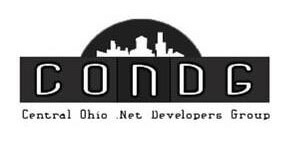 Central Ohio .NET Developers Group
The Central Ohio .NET Developers Group exists to provide area technologists a forum to learn and share information about Microsoft-related technologies.

Dotnetsheff
dotnetsheff is a monthly user group focused on software development, particularly in the .NET ecosystem. They welcome people interested in software development of all ages and levels of experience. Please get in touch via Twitter (@dotnetsheff) or email (organizers at dotnetsheff.co.uk) if you or someone you know may be interested in speaking.

Northern New Jersey .NET User Group

Southern Nevada's .NET UG
A dynamic community of .Net developers in the Las Vegas area is working to advance the understanding of Microsoft's .Net platform with business and technology leaders across Southern Nevada.

Wisconsin .NET Users Group
The Wisconsin .NET Users Group was founded on February 12, 2002, at the launch of Visual Studio.NET. Our mission from inception has been to develop a peer group of developers, architects, and managers who are interested in learning, sharing, and growing their Microsoft .NET knowledge and capabilities. The group's vision is to provide members with a forum to hear top industry experts speak, learn and teach others who are interested in the same technologies as you and are facing the same challenges. The Wisconsin .NET Users Group covers the entire spectrum of .NET technologies, including the Windows Server System, XML web services, application development with Visual Studio.NET, and the .NET Framework (including web, mobile, and desktop applications.)

We are proud to have over 3,000 members, and we have continued to grow stronger each month due to the well-known .NET expert speakers we bring each month, the support of our growing list of sponsors, and the input and interest of each of our members. Join the .NET community - It's FREE, FUN, and a great way to learn more about .NET!